New mix of psychoacoustic and spiritual music of various times and places.
I was asked to do the mix for Mexican music blog Chuckpee and given an open remit.
During the compilation phase of the mix I came across some truly staggering music, and some of the artists and labels featured have huge back catalogues which are well worth exploring.
[Download link at bottom]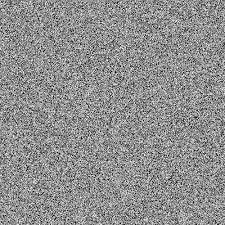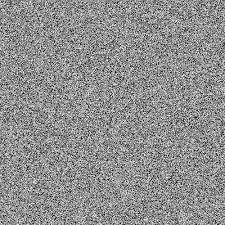 Tracklist:
Eliane Radigue – L'Ile Re-Sonante (Shiin)
Unknown – Kindle Tablet Factory [Recording] (Unreleased)
Eliane Radigue – Kyema (Intermediate States) (XI)
Ø – Nakinkengat / Shells (Boomkat Editions)
Terry Riley – Persian Surgery Dervishes (Performance Two) (Mantra)
Zen Monks – Zen (Sound & Silence) (Phillips)
Eliane Radigue – Koume (XI)
Meredith Monk – Strand (Gathering) (ECM)
CØV – Etanan TEST 1 (Unreleased)
Aarvo PÃ¥rt – Tabula Rasa 1 (ECM)
Babinga – Corsican Polyphonique (Mississippi Records)
Kaija Saariaho – 7 Papillons No.5 (Ondine)
Oliver Coates – Memorial To Hitchens (Prah)
Chris & Cosey – The Gates Of Ancient Cities (Conspiracy International)
Bak Borai – Ravoi (Quartz)
Mikael Seifu – The Solipsist (RVNG Intl.)
Throbbing Gristle – Weeping (Industrial)
Joan La Barbara – Klee Alee (Arc Light)
Colin Stetson & Sarah Neufeld – Won't be a thing to become (Constellation)
Nick Cave & Warren Ellis – Magma (Mute)
Richard Devine – Tornado Sirens [Recording] (Unreleased)
Bing & Ruth – Put Your Weight Into It (RVNG Intl.)
Kaija Saariaho – 7 Papillons No.2 (ECM)
Alex Menzies – Stumps (Unreleased)
Lakker – Emergo (Alex Smoke Remix) (R&S)
Alex Menzies – Upbeat 9 AMBI A (Unreleased)
Pauline Oliveros – Nike (New Albion)
Alex Menzies – Upbeat 9 AMBI B (Unreleased)
Throbbing Gristle – Maggot Death (Southampton) (Industrial)
Alex Smoke – An Alternate (Unreleased)
Idries Shah – One Pair Of Eyes Dreaming [Excerpt] (BBC)
Meredith Monk – Ascent (ECM)
Jim Williams – Flux Of Time (Rook Films)
Stream Here:
[soundcloud url="https://api.soundcloud.com/tracks/272503525″ params="auto_play=false&hide_related=false&show_comments=true&show_user=true&show_reposts=false&visual=true" width="100%" height="450″ iframe="true" /]
Download Here:
https://www.dropbox.com/s/h0o9ke1enouqhny/Alex%20Menzies%20-%20Psychoacoustic%20%26%20Spiritual.mp3?dl=0