Another slice of recommendations from the last month or so, spanning a load of genres. As usual, not everything was released in the last month, it's simply when i bought it…..
     Colin Stetson – New History Of Warfare Vol.2 : Judges (Constellation)
Probably the single greatest thing this year as far as I'm concerned. This falls into the home listening category probably and will most likely appeal to people who like a bit of drone, with a dose of Steve Reich. Full of so much texture, not to mention virtuosity, this is a one-off.
     Listen or Purchase
    Clams Casino – Instrumental Mixtape (Self-Released Download)
    He's the hipsters' hip-hop darling but don't let that put you off. Rough and ready hip hop productions firmly from the leftfield but with a heady dose of melody, pop and everything else. And all produced by the man himself. Inspired and inspiring. And this is a free download.
    Zomby - Dedication (4AD)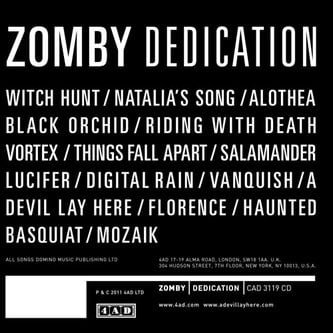 Can't fault this really. Dextrous, musical and satisfying. It maybe lacks some of the more esoteric production touches that made the Hyperdub EP so incredible, but this brings something different in its place. I had very very high hopes for this, and whilst I expected it couldn't possible deliver, it does come pretty damn close.
    Listen or Purchase
     Vakula/Steve Reich – 2×5: Movement 3 Fast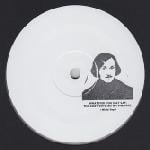 The finest of all Steve Reich remixes. Beautiful, beautiful re-interpretation. It's been out ages but I forgot to include it earlier, and it needs recognised. You can get a copy from Discogs if you like the sound of it.
    James Blake – Order/Pan (Hemlock)
There's something so simple and subtle about James Blake's productions. The much-hyped album left me a bit cold of I'm honest, but he was doing something different there, and this is more interesting to me. The production drifts and glides in a way which no one else manages, and it's all underpinned with some woofer-exploding bass.
Emptyset – Altogether Lost Remixes (CLR)
Excellent set of mixes for Emptyset's big single, Ben Klock and Ripperton doing the honours, and doing them well.
    Hype Williams  – Kelly Price W8 Gain Vol.II (Hyperdub)
Like listening to Sade after both you and her have taken a bag of Tramadol (talking of which, check out their Sade cover!). I mean this in the best possible way. Magical stuff.
     Laurel Halo – Hour Logic EP (Hippos In Tanks)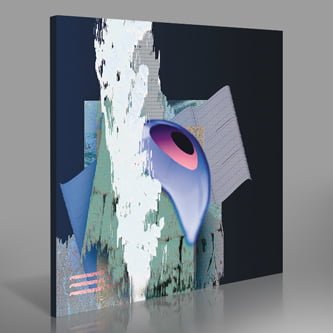 With a running time more like an LP, this is one to sit back to and absorb. Much of it is very abstract, but 'Constant Index' is just a properly incredible song, pretty epic in outlook. Another one of those experimental/pop crossover things I'm enjoying so much at the moment.
      Sandwell District – Immolare/Falling The Same Way (Sandwell District)
At last, something you can play in a club I hear you say! Classical techno productions of the best kind. Rich and full of texture and colour. Leaves the also-rans in the dust.
Zwischenwelt – Paranormale Aktivitat (Rephlex)
Heinrich Mueller doing his thing on production duties. Stone-cold electro joy featuring stone-cold teutonic pronunciations on the world of the unknown and unseen. Spooky! 'Clairvoyance' is worth the price of admission alone.
   Elzhi – Elmatic Mixtape (Self Released Download)
Another absurdly generous free download from the hip hop underground, this being a much more traditional offering. It's a re-imagining of Nas' seminal 'Illmatic' album, featuring Elzhi on rhyming duties and a number of fine producers re-creating, in one way or another, the beats from 'Illmatic'. It succeeds fantastically because Elzhi brings something new to it and his rhyming is incredible. Check out the version of 'Life's  A Bitch' to see what I mean. And may I take this opportunity to tell anyone who hasn't heard 'Illmatic' to get it immediately.
Steve Reich – WTC 9/11 (Nonesuch)

   Available for pre-order now from Nonesuch, if you get on it fast you might get a signed copy, but I wouldn't hold your breath!