Righty……as requested, some required listening for the month. I find I'm quite heavily slanted to the listening end of things rather than the dancefloor just now, but I'll include descriptions to guide you in the way of genres……
Also this is not a chart in any order, and it spans more than a month, but I find this format works better for me than trawling Beatport for a questionable group of 10 currently on sale. Who cares when it came out anyway?
     Factory Floor – Real Love (Optimo Mix)  (Optimo Music)
Strong arpeggiated dancefloor dynamite.
Brings back memories of sweaty nights on the Optimo dancefloor.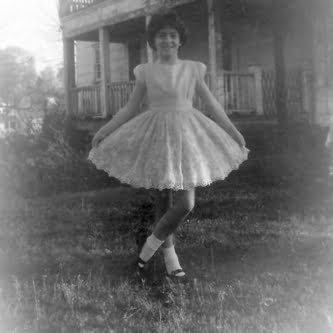 Motion Sickness Of Time Travel – Seeping Through The Veil Of The Unconscious              (Digitalis)
    As you might have divined from the title, this is not a dancefloor banger.
It is instead an ethereal, melancholy wash of beautiful tones and timbres. Pop from the other side.
    Panda Bear – Surfer's Hymn (Actress Remix) (Kompakt)
   My favourite Actress work since his first EP (which you should all own by the way!)
   Beautiful confluence of marimba and drums, all deftly crushed together. Lovely.   Â
    Listen or Purchase
     Vakula – Slavic Mythology (Archipel)
     Lush, melodic excursions of the highest order.
The kind of house music to get lost in.
     Wax – 4004 (Wax)
You know where you stand with a bit of Shed.
Effortless and perfect for the floor.
     Andy Stott – Passed Me By (Modern Love)
This is like listening to a new artist. Featuring a much denser, more textured sound.
Deep and really impressive.
     Bee Mask – Canzoni Dal Laboratorio Del Silenzio Cosmico (Spectrum Spools)
This is just stunning. So much texture and movement incorporated into it.
Definitely music to be listened to loud and in close proximity, when you have some time to yourself.
      Autre Ne Veut – Autre Ne Veut (Olde English Spelling Bee)
OK this is definitely an aquired taste, but it's just got that strange something.
It's been out a year so the vinyl's disappeared but if you like weirdo pop check it out.
     Lory D – Strange Days Vol.1 (Numbers)
This is just the kind of sleazy electroid shit that gets me moving.
Utterly relentless, but so pure and brilliant.
    Burial – Street Halo (Hyperdub)
So much more into this than the hard techy stuff Hyperdub are into these days.
Scrubbed, emotional and a bit bleak, you cannae beat Burial.
     Steve Reich – WTC 9/11 – Kronos Quartet
And in a break from tradition, I'll also recommend you go see this is if it's being played near you.
Going simply on the premise that it's the best music I've heard all month.
The Kronos are touring it so keep your eyes peeled.
     John Oswald – Spectre – Kronos Quartet
And again, I saw this live this month, and it made a huge impression.
It starts as a quartet, before the electronics take hold and it unfolds into a terrifying wall of sound.